We're getting super excited for our BellaBoo Favorite Things Giveaway event happening on September 12th! Over the next several days we'll be giving you a sneak peek into the fun items we'll be giving away that day! For example, these fabulous Hazel Village Dolls and Animals are just a few of the beautiful pieces you'll be able to try and win!
The Inglesina Fast Chair is loved by parents because of its simple, twist-tight couplings and its compatibility with most types of tables, leaving them scratch free. Fast is ultra-light, collapsible and easy to carry comfortably in the included carry bag!
The Skip Hop Activity Center grows with your child, Ages 4m+  and offers three stages of use: Sit, swivel, bounce & play; Cruise & interact; Play table with 25+ developmental activities!
Your little one will LOVE the Bla Bla Giant Harmony Mermaid, 100% Cotton and super snuggly.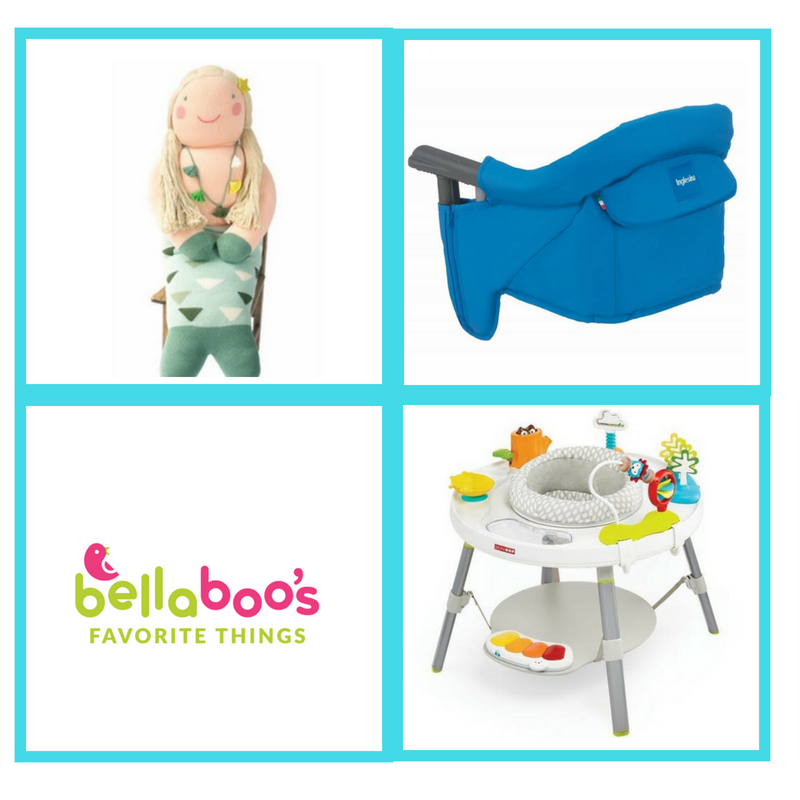 If you participated in our BellaBoo Favorite Things Giveaway online contest you can SKIP THE LINE on the 12th by stopping by our store to pick up your tickets in advance. We'll be open for pickup on 09/4 - 09/08, normal business hours.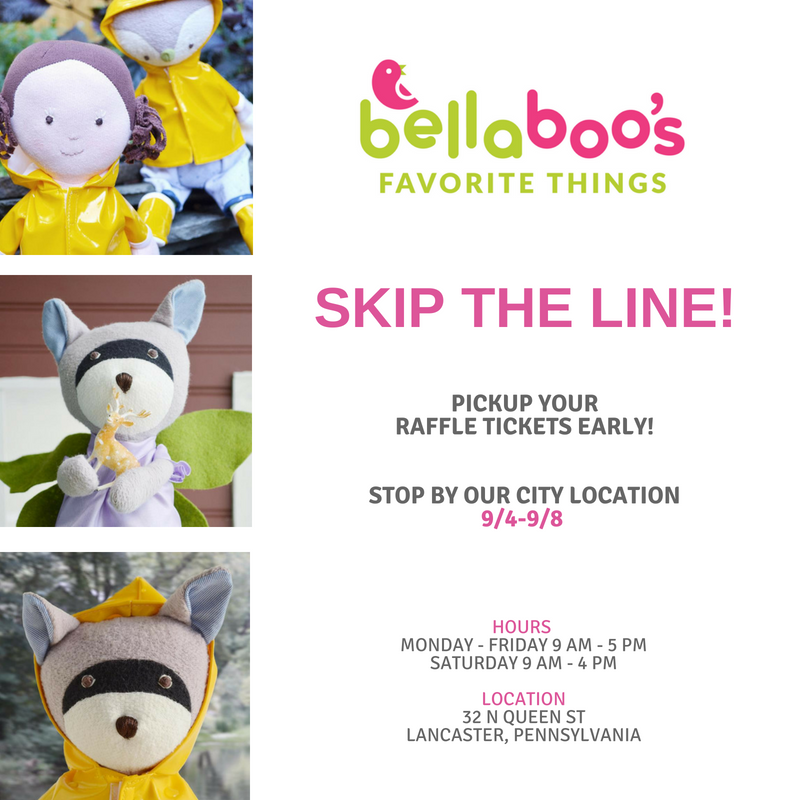 Please note that you needed to participate in our Favorite Things online contest to acquire raffle tickets for the Sept 12th event. The contest has ended, BUT GOOD NEWS, even if you didn't get a chance to play this year, you can still join in on the fun activities happening that day.
Be sure to follow us Facebook & Instagram and sign up for our email newsletter so you can keep your eyes out for future contests and events!