Make snack time fun this summer with these kid-friendly snack recipes! Spend some time in the kitchen with your little one preparing and eating these healthy and delicious snacks!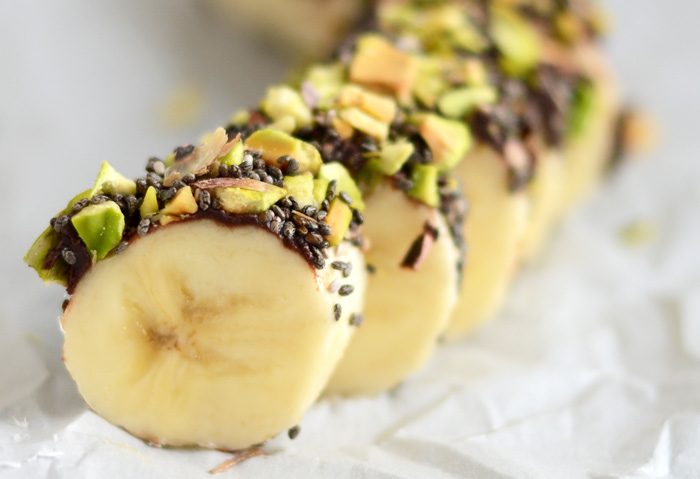 Prep Time: 10 minutes, 20-30 minutes with kids
For this particular recipe, Fit Food Finds uses fancy spreads with pistachios and coconut sprinkled on top. Then the banana is sliced into sushi-like bite-size pieces.
Ingredients: 1 medium banana, 1 T nut butter, chopped nuts/shredded coconut/chia seeds
Directions: Peel banana and spread with 1 T nut butter. Sprinkle additional toppings of your choice on banana. Using knife, cut banana into "sushi" pieces. Enjoy right away, or you can freeze pieces on a tray to enjoy later!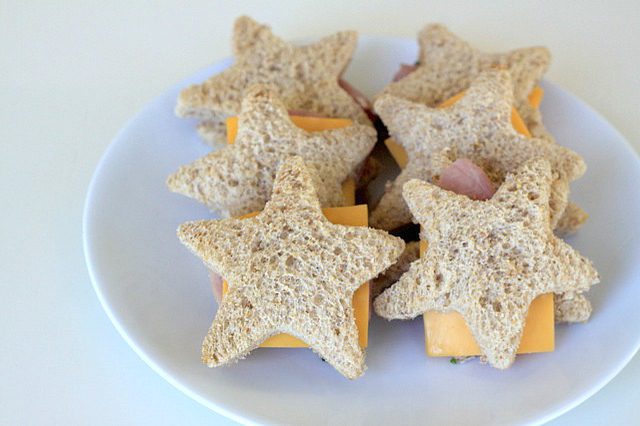 Prep Time: 20-30 minutes.
Use cookie cutters to change the shape of your everyday sandwich! Pro Tip: Don't fill your sandwiches until after you've cut the bread! That way you don't waste as much.
Ingredients: Cookie cutters, bread, and fillings (pb & j, ham and cheese, turkey and cheese, Nutella)
Directions: Cut pieces of bread using cookie cutters. Using the filling(s) of your choice, make fun shaped sandwiches with your cutouts!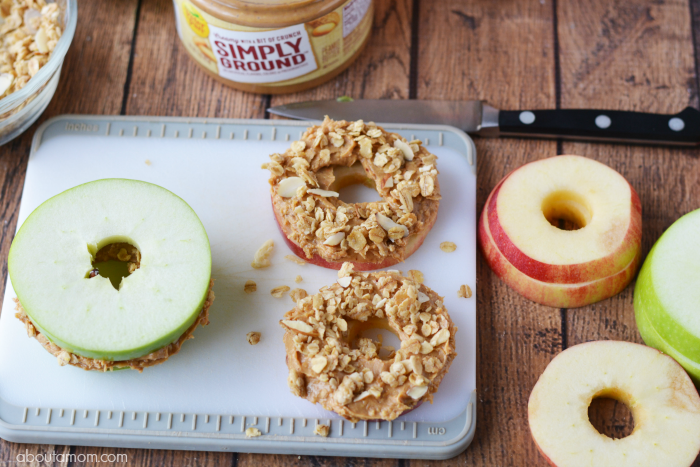 15-20 minutes
We all love apples with peanut butter, so why not make a sandwich out of it (sans bread)? As long as an adult is coring and slicing, the kids can do the rest!
Ingredients: Two apples, nut butter/nutella, granola or cornflakes
Directions: Have an adult core and slice the apples in rings. Take an apple slice and slather it with nut butter or Nutella, then sprinkle granola on top. Use another slice to put on top!

For more fun and kid-friendly recipes, visit our Pinterest page!