Puzzles are a great way to keep your children busy while also teaching them the skills of strategy and critical thinking! Here at Bellaboo, we have a plethora of puzzles that your little ones will absolutely love. From robots to mermaids, we have the perfect puzzle for your perfect child. Now road trips, dinner and play time will be MUCH happier for everyone!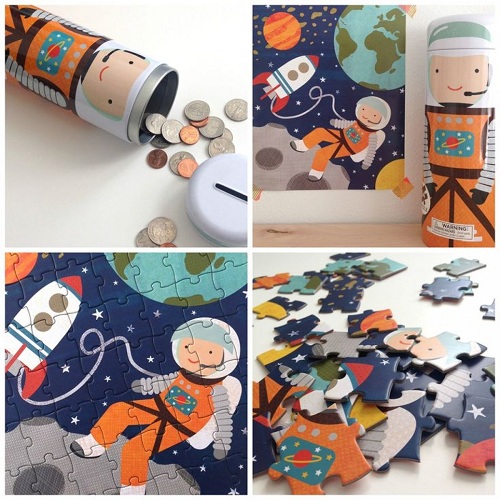 We've put the FUN into function with our family of Tin Canister Puzzles, which transition - abracadabra!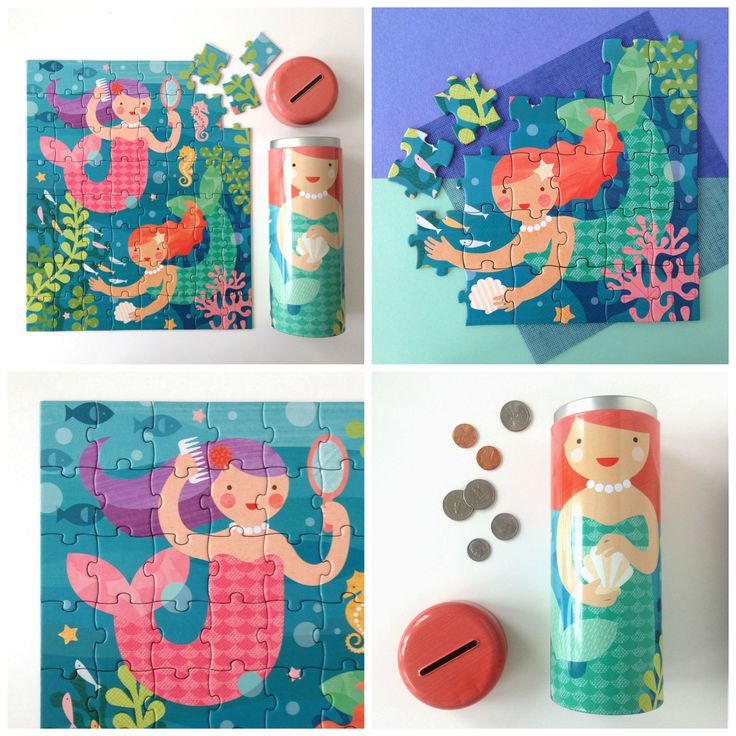 Each tin canister houses 64 sturdy puzzle pieces to make a joyful puzzle, packed with sweet details. A slot in the lids means the tins can be reused as beautifully printed coin banks. They sit pretty on the shelf, too, adding a splash of something special to bedrooms and playrooms. Puzzles pieces are made from recycled paper!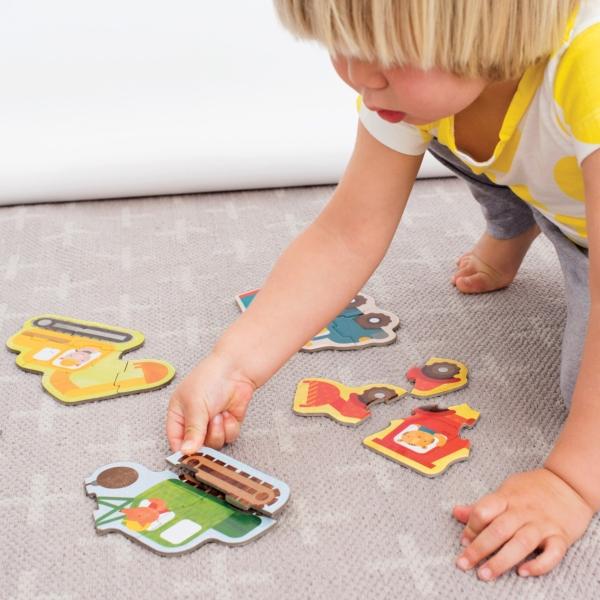 These progressive puzzles grow with kids. As preschoolers master the 3-piece puzzle, they then progress to the 4-piece, 5-piece, and 6-piece puzzles. Four puzzles included in each set. Easy slide box allows for quick clean-up.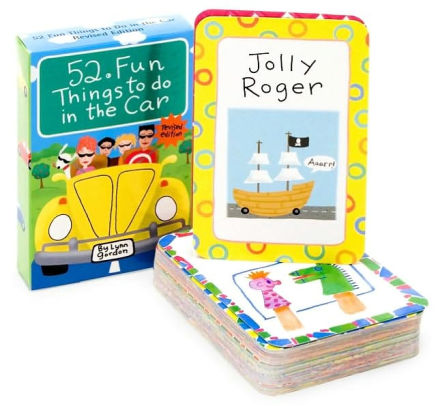 Kiss the road trip blues good-bye with the revised version of this best-selling activity deck featuring updated text throughout as well as a variety of new activities. From engaging games to creative art activities to mind-bending puzzles!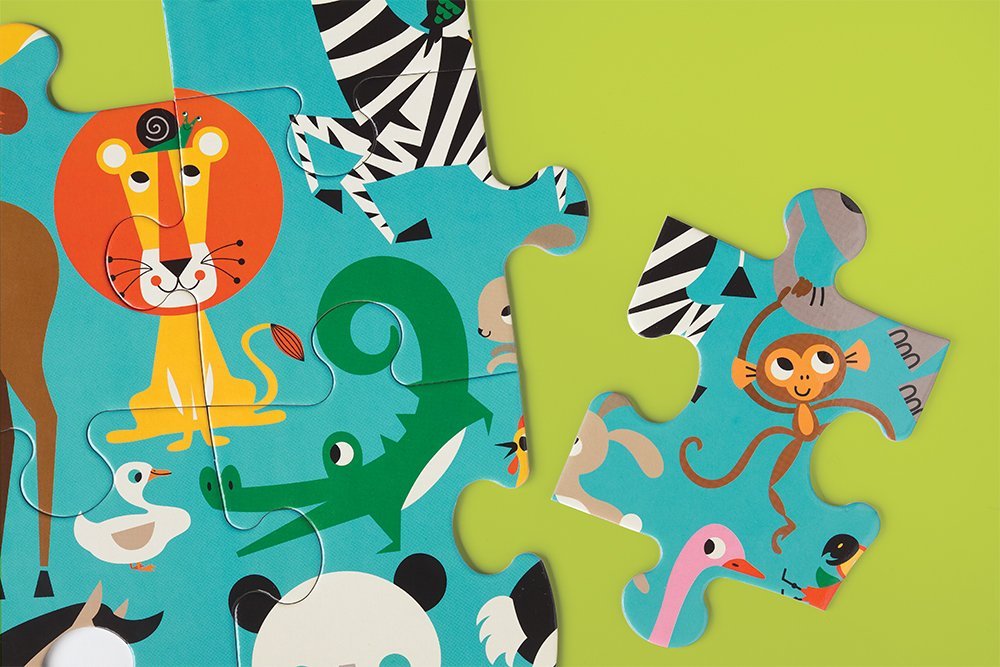 We've assembled a colorful collection of animals for our Animals of the World Jumbo Puzzle from Mudpuppy. Amy Blay illustrated a hippopotamus, polar bear, giraffe, camel, ostrich, panda, horse, moose, lion, crocodile, elephant, monkey, zebra, tiger, and more! Jumbo Puzzles are a fun way to work on hand and eye coordination and to have fun together.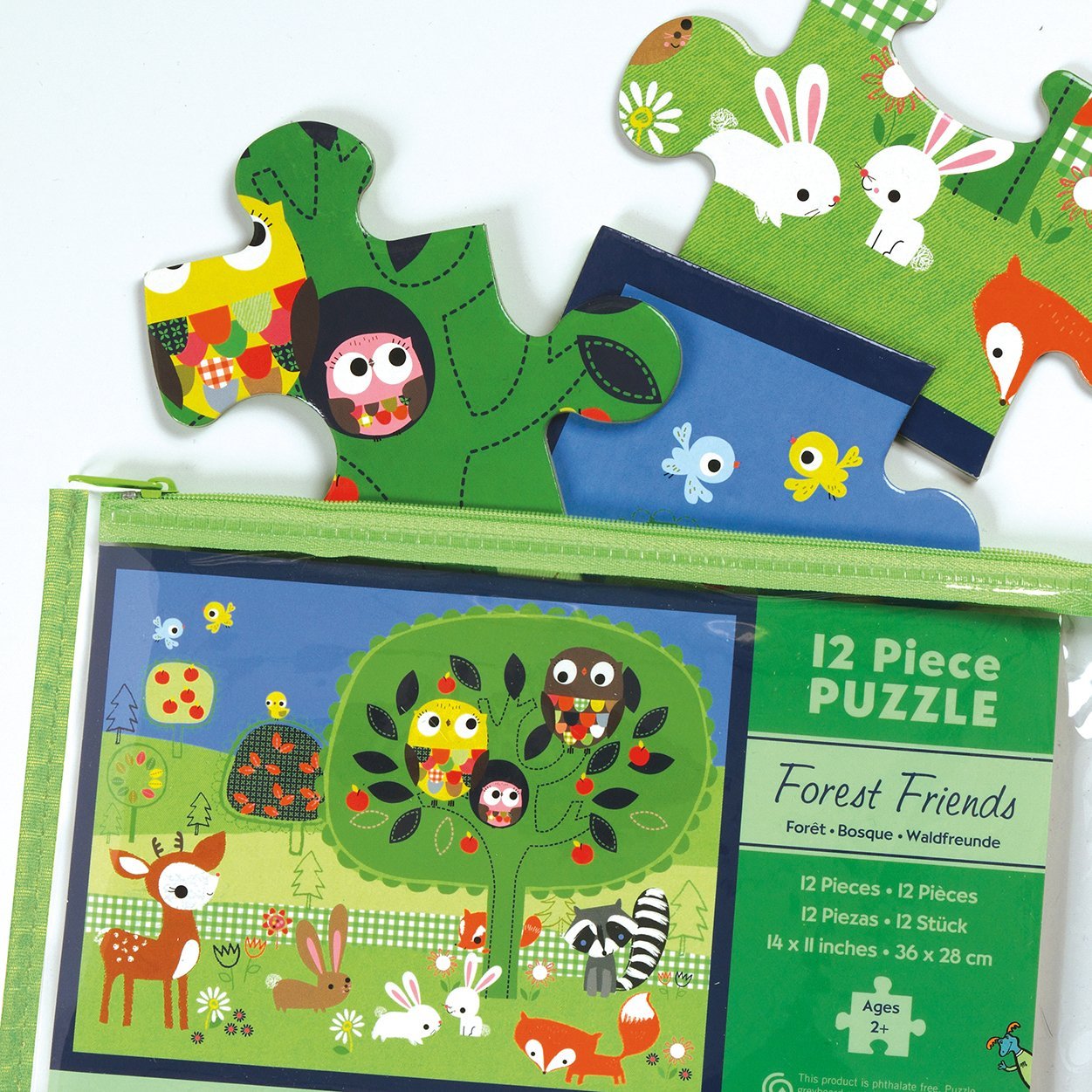 Mudpuppy Forest Friends 12 Piece Pouch Puzzles are designed with extra-thick pieces for children two and older. Jillian Phillips has illustrated friendly creatures of field and orchard: fawn, rabbits, fox, raccoon, little birds, and a family of owls in an apple tree.
Happy puzzling from your friends at Bellaboo!